There is nothing better than going to another country and getting to experience the history that another place has to offer. One of the first things we did was go to the house where Anne Frank hid from Nazi persecution with her family and four other people in hidden rooms. The house was built in 1635 and was turned into a museum in 1960. The museum costs €9.50 (or $12.00) and there is usually a pretty long line outside (see picture below).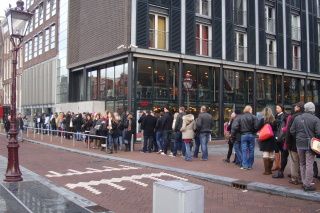 Another must see historic site in Amsterdam is the Rijksmuseum Museum. It's the official Dutch museum that houses a lot of famous paintings such as Rembrandt's Night Watch. The cost to get into the museum is €14.00 (or $18.00) and I would definitely recommend paying the extra €5.00 (or $6.50) for the audio tour.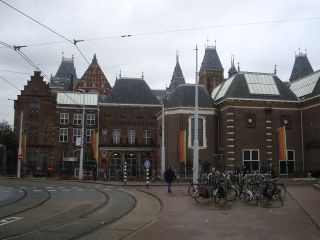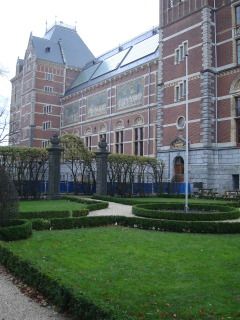 Amsterdam is also home to the Vincent van Gogh museum, which has the largest collection of his paintings and drawings in the world. Unfortunately, the actual museum will be closed until April 2013. Part of the permanent collection is being shown at the Hermitage. The cost to get inside the museum is €17.50 (or $22.00) You're not supposed to take any pictures inside, but I snuck two (see below).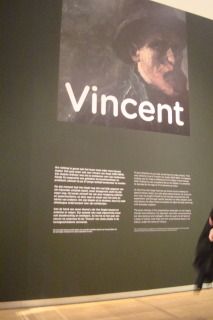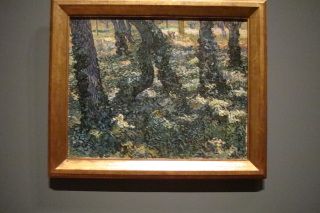 The last stop I'll advise you to see before you leave Amsterdam (or run out of money from the costs of visiting all these places) is the Heineken Experience. It's the first brewery built by the company in 1867 and remained the companies main brewery until 1988. You get to learn about the company and their beer. The cost to get into the factory is €15.00 (or $19.00). They even have horses inside the brewery. Why, I don't know, but they were beautiful.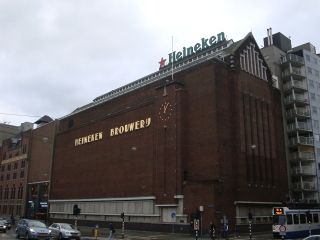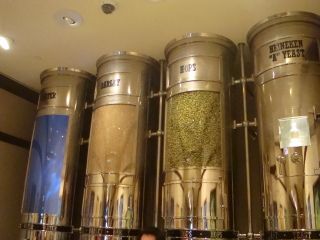 And yes you get free beer at the end of the tour.