So here's the final blog about Jordan. My Eid trip was supposed to be spent in Lebanon, but plans changed. I went to Jordan a little disappointed about the change in plans, but the trip was prefect. Everything went smoothly and I had no complaints. Jordan has definitely won me over.
We spent our last day in Jordan back in the capital of Amman. We meet up with some friends from AUC that we ran into at Petra. We went to this really cool T-shirt spot called Jo Bedu. They had really cool shirts written in Arabic.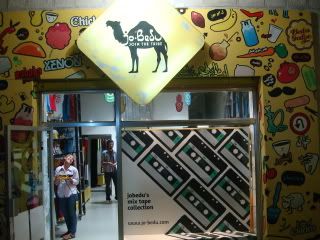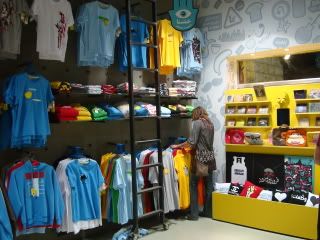 We went back to Graffiti Cafe and had to represent AUC on the walls. I tagged AUC in green spray paint and then we all signed our names in Arabic.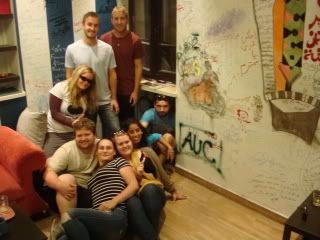 Later that night we all went to this American wing restaurant downtown on Rainbow Street. Rainbow Street is a super popular spot, full of restaurants and bars. On our way down the street, I started to talking to these two teenage boys. They started telling me how they rapped. I grabbed one of the guys in our group that raps also. We started out as a small group of 10 watching them rap, to a group of about 35 people (the only chicks were in our group, the rest were all dudes). It was pretty crazy. All the guys had their phones out videotaping the whole thing. We tried to exit the crowd, but they followed us down the streets until we snuck into a restaurant. I went outside to talk with a taxi driver, and found out some people called the police. Basically we started a mini-riot.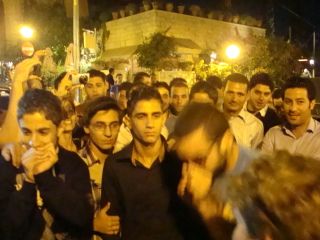 Overall, I had a blast. Don't get me wrong, I missed Cairo, but Jordan was an adventure. The Eid was amazing and I can't wait to visit again.