So now that I'm back in Cairo, I can start updating you guys with some basic living info, starting with food. Bread is the backbone of most Egyptian cuisine and a lot of popular dishes in Egypt are vegetarian. Thanks to globalization, you can find whatever food you want in Cairo, but Egyptian food tends to be on the cheaper end of options.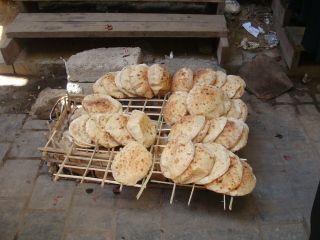 So here's some of the typical Egyptian dishes:
1. Koshary/Kushari is a very popular Egyptian food. It's usually made with rice, lentils, chickpeas, and macaroni topped with tomato sauce and fried onions. It tastes really good and it's super cheap. For 3-6 EGP (or $0.65-0.89) you can get a variety of sizes. I've tried a couple of places, and my favorite is Alex Top in Zamalek.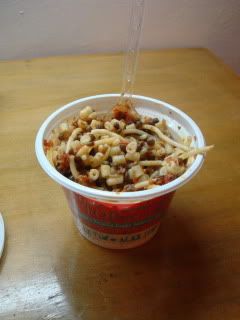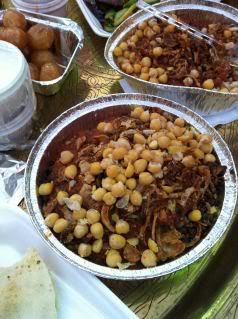 2. Falafel (ta'meyya) is a deep-fried ball or patty made from ground chickpeas, fava beans, or both. Falafel is usually served in a pita, which acts as a pocket, topped with salads, pickled vegetables, and drizzled with tahini-based sauces. Falafel will costs you anywhere from 1.50-8.00 EGP (or $0.25-1.33)
3. fool/ ful- is a dish of cooked and mashed fava beans served with olive oil
, chopped parsley, onion, garlic, and lemon juice. This is one of my favorite out of all the options. It reminds me of Mexican refried beans. Ful is also eaten in a sandwich option. Ful can cost you anywhere from 1.50-8 EGP (or $0.25-1.33).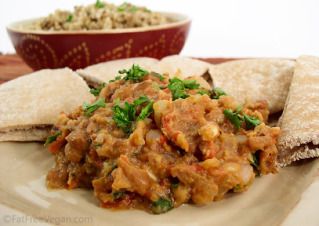 4. Shawarma- is my least favorite of options because it usually involves this huge stick of meat catching all the particles of pollution and dust from the air. It's a mixture where lamb, goat, chicken, turkey, beaf, veal, or mixed meats are placed on a spit (or rotisserie). The price of one of these sandwiches 10-14 EGP (or $1.64-2.29).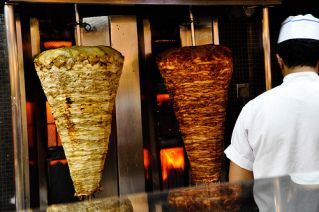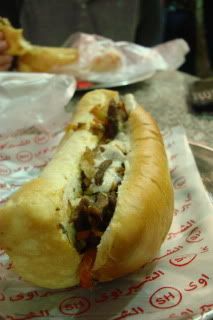 5. Roasted Chicken- also a big favorite of mine, roasted chicken is very popular in Cairo. I always make sure to order rice on the side.The cost of one of these dinners seems to run around 16-20 EGP (or $-2.62-3.25).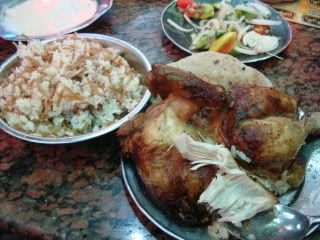 There's also a very popular dish, wish I have yet to try, called Mahsi ḥamām (or stuffed pigeon). I promise when I try it, I'll take pictures and do a post. I will also do a post about Egyptian drinks. For now, this is meant to introduce you to the basics of Egyptian cuisine.