So after walking around Petra all day, we decided to head to Dana for our next adventure. Our taxi driver stopped off at some amazing spots for us to see on the drive.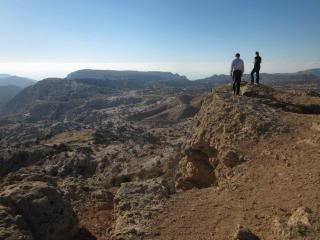 Dana is a tiny village near Tafilah in the central-western part of Jordan. There really isn't much to say about the little town except it's surrounded my moutains. There's no store (not even for food) and someone told me there's only 16 people that live in the actual village. The village consists of three hotel/hostels for tourists who want to hike the nature reserve. If you are ever in Jordan, please visit Dana. You wont be sorry.
Again there isn't anything to do in Dana except for the nature reserve. After we arrived at night, we walked around the village and this is what it looked like. The sign says it all: hotels only!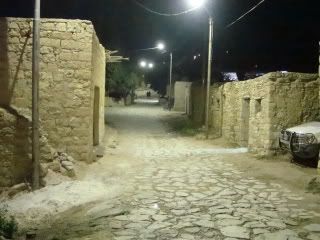 We stayed at Dana Tower Hotel for the night.We watched the sun set, while talking with an amazing Australian couple who lives in Saudi Arabia.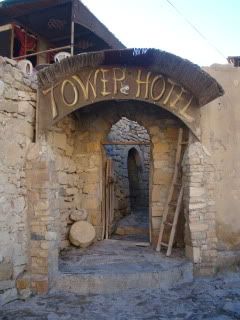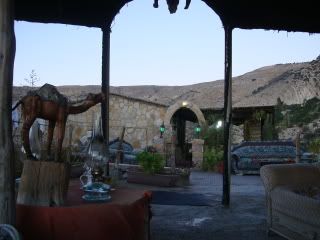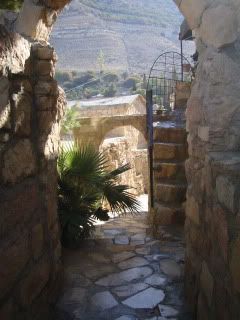 They let us bring mattresses up to the roof to sleep under the stars. We awoke the next morning to the view of the mountains. It was perfect.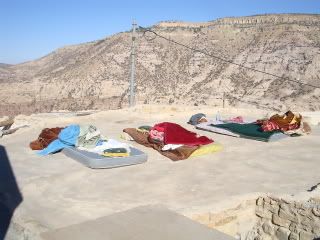 This was our view when we woke up the next morning.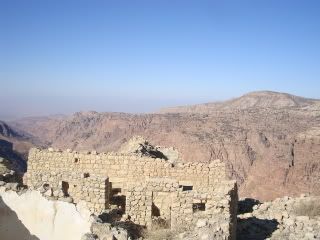 The next day we woke up and hiked the two and a half hour path. Along the way down we ran into two goat herders. It was so cute how the dog was right behind all the goats making sure they stayed in the group.