Graffiti is a very important part of the design that makes up the city of Cairo. If you're walking or driving around, you'll have no issue with finding an ever changing scene of street art. The graffiti here is very politically focused, but you will find a lot of football (soccer) related stuff also.
I took this picture at the World Peace Concert in Islamic Cairo. I had the opportunity of meeting both artists while they were in the process of competing their work. This was the first piece of graffiti in Cairo I saw being completed.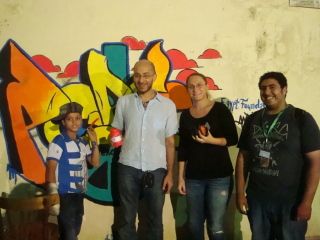 This piece of graffiti was obviously inspired by the protests against the offensive trailer depicting the prophet.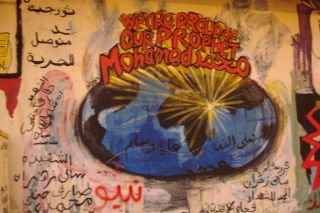 Here's some more work from Tahrir Square: