Today was the first day of classes at AUC. I can't believe I'm officially a graduate student. Honestly, I would be a student for the rest of my life if I could.
The campus at AUC is beautiful. It's in an area of Cairo called New Cairo, which was once a desert and is now a new area being populated by people trying to escape the hustle and pollution of Cairo. The original campus is located downtown in Tahrir Square. The new campus was built in 2008 and is an oasis in the desert built on 46,000 acres of land.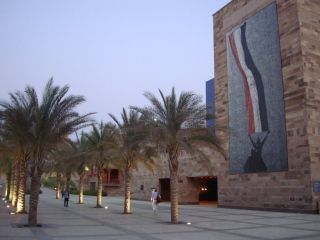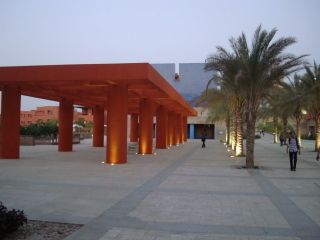 The campus is obviously beautiful. I feel like I'm walking around a resort in the desert. There are palm trees everywhere, and once the water shortage issues are alleviated, there will be beautiful water fountains throughout the campus.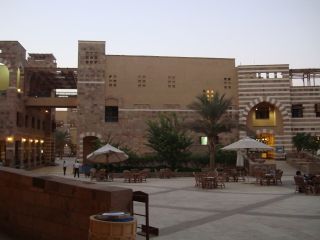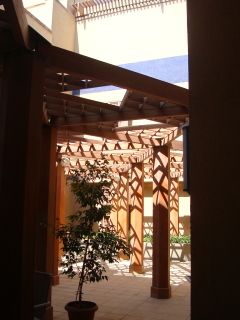 It's weird talking to people back home, having to explain why classes start on Sunday. It really makes perfect sense. In Egypt, their weekend is on Friday and Saturday, because Friday is their holy day.
Back to the school, obviously it's amazing, but it definitely doesn't represent the image of Cairo very well. This is a county with water shortages and power outages, and the school has an Olympic size pool.
The food on campus if horrible right now, there's McDonalds and Subway. In the food court, there is construction on a new food outlet. I guess some students decided to use the temporary white wall to voice their opinion about the tuition increases at AUC. The red writing at the bottom says :
Why should we pay more to compensate others failure in managing our money effectively.