Some of us decided to go to the opening opera for the new season at the Cairo Opera House on the island of Zamalek(where I live). Great decision. Now I have never been to an opera, ballet, or anything of that caliber. I've been to my share of concerts, but never to watch an orchestra preform Beethoven's 9th Symphony. It was amazing. The cello was my favorite part of course.
The opera house is located on the southern part of Zamalek, and it feels like you're in a different world the moment you enter into the gates surrounding it. I think they have the greenest grass I've seen since moving to Cairo two weeks ago. The air smells different, it smells cleaner. The whole set up is very different from the sprawling city and honking horns of Cairo.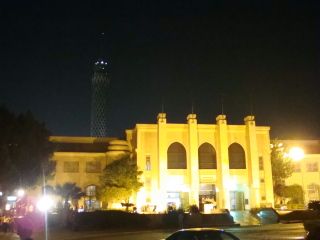 We decided to go to the opera the moment we found out it was the opening show for the season. None of us had ever been to an opera or ballet before, so we had nothing to compare it to. It was well worth the cost of admission(which was so cheap I won't even disclose the price).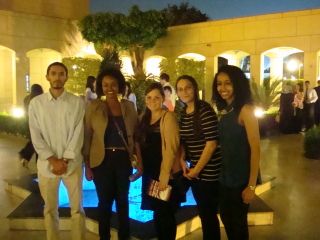 The entire thing was amazing. It was an amazing experience to see people with that much talent making such beautiful music. I've never really gave ballet or opera a try and I'm glad I did. I've always loved classical music, and it was really an awe-inspiring thing to see live. The opera singing itself really isn't my cup of tea, but it was alright. After the opera, we hung out on one of the six bridges over the Nile to get onto Zamalek.