Some of us went to Al-Azhar Park to watch the sunset over Cairo. Of course we didn't get a chance to see the sunset, but it was amazing. There was a big group of us that took two different cabs. Our cab driver was awesome. He got us there in no time, we didn't get lost like the other cab, and he bought us all some sugar cane drinks from a street vendor. After we arrived, we waited about 15 minutes for the other group of people in the other cab to get there. Couldn't have asked for a better cab driver!
I guess Al-Azhar is a popular place to visit in Cairo to watch the sunset after prayer. There were families and kids playing in the grass. It was a really nice place to get away from the traffic for a hour or two.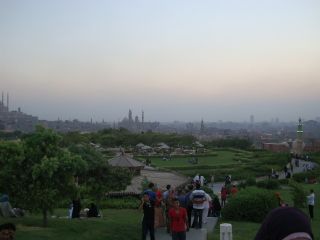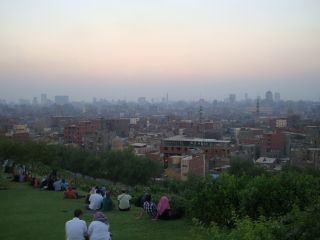 The grass is green, the air in clean, and the city is breathtaking. This will definitely be a place to visit on a regular basis. They have different food venues, including a restaurant with a man made lake (its more like a big pond).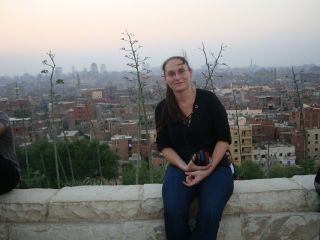 There was a couple who just got married at the park, who were seated right next to us. It was nice to see the different families getting together at such a beautiful place for such a beautiful occasion.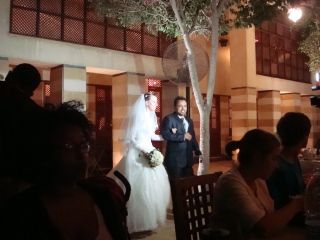 Here's the lake. It's not much, but when you live in a desert, it's pretty cool.